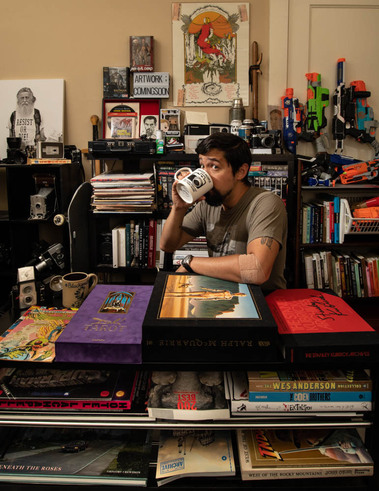 Represented by REEM Media
Hi, I'm Robert J Schultze(but you can call me Rob), and I make photographs. My work focuses on characters, unique people and the stories they tell.
I grew up in rural Wisconsin and was obsessed with art in all forms. Writing, photography, painting, movie-making. My parents couldn't afford a video camera so they bought me a 35mm Vivitar point-n-shoot when I was 11 years old. I became obsessed. After shooting weddings and senior photos all over the midwest with various types of cameras from film to digital, I moved to California in 2008 and studied commercial photography at AAU in San Francisco. After assisting for 2 years I started my own company and have since worked with magazines, companies, and design firms all over the united states.
Currently I live in San Jose and operate my own Studio, shoot film occasionally and try to focus on working on projects that I am interested in and passionate about.
Partial list of Clients //
LinkedIn // Ariat International // GoPro // Content Magazine // California Home and Design // San Francisco Magazine // Oakland Magazine // 7x7 // GoDaddy // San Jose Downtown Association // Mashable // SFWIRE // GLIDE // The San Francisco Chronicle // JAMS